295 Living Consultation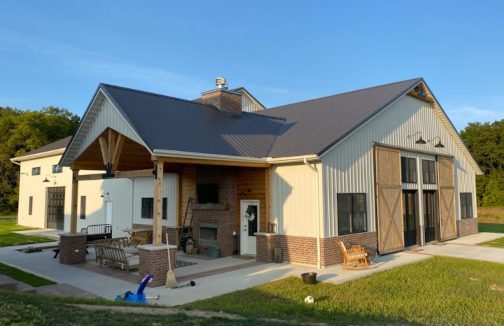 Where do you begin? 
Our consultation service is here to get you objective answers regarding your home building journey.  Although many of today's questions are just a click away on the internet, sometimes we need to talk to real people who have walked the road before us. 
Where can I really save money doing a home build?
How much should I be paying for excavation and ground work?
How do I know if my contractor is trustworthy?
What are the simple things we could do ourselves to cut costs?
Where do we even begin this journey of building our forever home?
 Well worth the time and money
Not only do we sell a modest collection of barndominium and barn style houses, as well as traditional homes, 295Living is partnered with Bower and Sons, a construction company with crew guys on the ground developing land and building homes and barns around the Midwest.  Regardless of where you live, most of the key building steps will be the same.  If you're looking to expedite the process, call us, we are here to help. 
 Sign up for a time slot below
If you're just looking for a consultation, complete the calendar below and we will call you at that time.  If you find a set of home prints you like on our site, we offer a consultation call for free with any purchase.  
Cost of Consultation
Initial cost is $110 for a 55 minute consultation.  After consultation, we will send you a coupon (equal to the price of the consult) to apply to the purchase of a plan.
Click on the calendar for available appointment times: (All calls are based on East Coast time zone)