How do I alter my blueprints?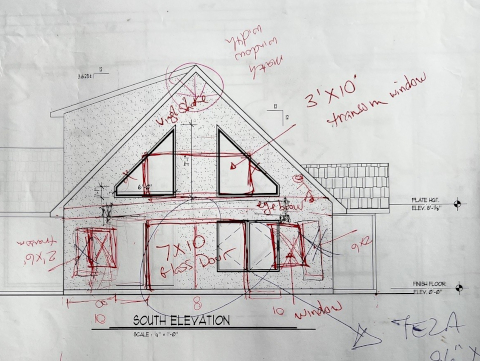 After downloading the PDF file of the prints for your building project, and you then decide that you want to modify the prints, we recommend that you discuss any changes with your builder.
If you do need them altered and a new set sent to you, that's not too difficult, but it will take some time. 
Some of our plans will come with an email address to the original designer who can pull up the exact file you have and make adjustments.  The cost for this is relatively inexpensive because they already have the files. 
You will work one on one with that designer, and they will invoice you for any modifications. 
The other option is to download them and work with a designer in your location.  Even in small communities, there are local businesses with large printers that can take your PDF document and print them on 2'x3' paper.  Take your prints to a designer and sketch on them your change ideas.  Then email the PDF document to the designer and see if they can recreate what you are looking for. 
Modifications can be easier, and they just require a few additional steps.